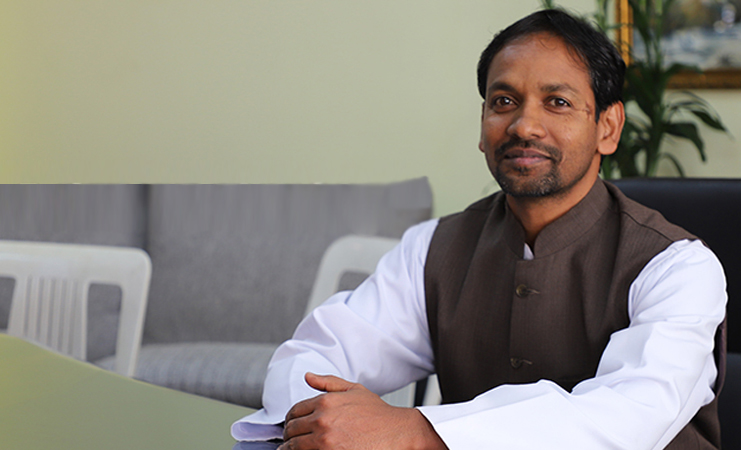 Brother Balaswamy Garapati
A VISION TRANSFORMED INTO REALITY
As envisioned by St. Francis Xavier Province of the Congregation of the Franciscan Missionary Brothers, St. Francis High School, following the Statesyllabus, was established in 1990.The beginning was humble with about 100 students and three teachers.St. Francis High Schoolis a result of the efforts of the Pioneering Brothers of the Province in accordance with the CMSF dream and vision to serve society in the field of education.
The Pioneers of our Congregation did the painstaking spadework for the realization of this Educational Institution. The school commenced its first academic year on June 06, 1990. Today the school stands on 15 acres of sprawling land along with our Institutions, St. Francis School ICSE, St. Francis Composite PUCollege, St. Francis Degree College and St. Francis Industrial Training Institute.
A new building with better facilities was built to accommodate the increase in admission and provide state-of-the-art facilities to the students in the year 2015.
The school campus reflects many of our priorities and values, responsible use of the environment, a culture of innovation, skilful use of technology and aesthetically designed physical spaces. From a tiny seed, today St. Francis High School has grown into a large tree with state-of-the-art facilities, a beautiful campus with spacious playground and games facilities, with a strength of over 1500 students on the roll. The school also occupies a high place among the schools in Bengaluru city with extraordinary characteristics and recognitions to its credit.
At St. Francis, the students are encouraged to be creative, reflective and motivated learners. Individual talents of the children are spotted, nourished and encouraged. Apart from a rigorous academic programme, a variety of co-curricular activities for students empower them with a holistic education making them successful in life.St. Francis High School has a glorious track record in the field of academics and co-curricular activities with quality education.
Brother BalaswamyGarapati,